8 Insider Tricks to Stop Eating at Night
{ This is a Guest Blog post written by Summer Banks to which I contributed my expertise. Summer is Director of Content at Dietspotlight. She has researched over 5000 weight-loss programs, pills, shakes and diet plans. Previously, she managed 15 supplement brands, worked with doctors specializing in weight loss and completed coursework in nutrition at Stanford University. You can link to her full bio at the bottom! }
It is not unusual to find yourself craving a sweet or salty snack late into the evening, even when hunger isn't an issue. Eating at night can be a big problem if you're trying to lose weight.
Unfortunately, eating at night can make it far too easy to exceed one's daily caloric limit and gain weight.
Here are 8 ways to help minimize your habit of eating at night.
Create a Routine
Most people have some routine they follow due to work, children, or school, but they don't make self-care part of the regular process.
For some people, eating at night is nothing more than a result of not eating enough during the day. [1]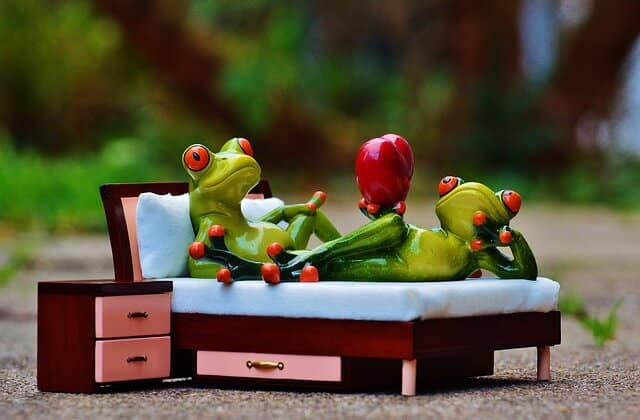 If you have time scheduled throughout the day to eat you are more likely to make it a priority.
Lack of sleep has also been connected to overeating throughout the day. Create a sleep routine that ensures you get an adequate amount of rest for your body to help limit nighttime snacking. [2]
A bedtime routine can help calm the mind and signal it is time to wind down and prepare to sleep which can make going to bed and falling asleep at an appropriate time easier.
Key Takeaway: Creating a dependable routine for eating and sleeping can help regulate unhealthy behaviors such as eating at night.
Stop Eating at Night – Create Distractions
Boredom is one of the biggest reasons people decide they need a snack late at night. [3]
Find new activities to indulge in when you are feeling bored rather than eating.
Experts suggest activities such as taking up a new hobby, reading a book, completing crossword puzzles, talking to friends, going for a walk, or playing with a pet, to reduce the likelihood of eating at night. [4]
Key Takeaway: If you know your late-night eating habits are fueled primarily with boredom, make a list of alternative activities and ensure you are prepared to do them rather than head towards the kitchen. Consider filling up with a 310 Shake to feel fuller, longer.
Emotional Support
For some people, eating at night is a sign of a more serious condition such as binge eating.
Binge eating disorder is characterized by eating large quantities of food for a short period while feeling as though it is impossible to control the amount or types of food. [5]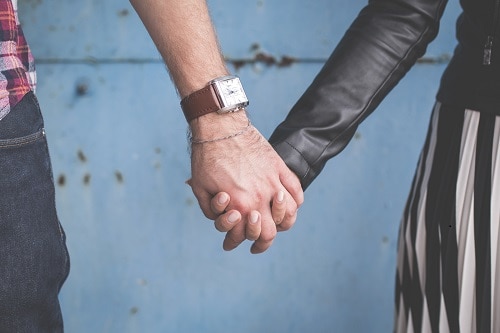 The average onset age for a binge eating disorder is 25 and throughout the span of a lifetime it will affect nearly 3 percent of the population. [6]
Binge eating is a disorder that requires treatment from a health care professional. This is about more than eating at night. [7]
You might find it beneficial to create an emotional support network to help when you are feeling the temptation to overeat at night, so it is important to find pleasurable actions to turn to in order reduce eating late at night. [8]
Key Takeaway: Eating late at night can be a sign of emotional distress and can be associated with disordered eating. Seeking professional assistance can help address the underlying problem.
Prevent Eating at Night – Find Your Trigger
Most people have emotional or environmental triggers that cause them to activate certain behavior patterns.
Common triggers for overeating include seeing a favorite food, watching television, not having a plan for meals, feeling bored, and elevated levels of stress. [9]
"Whether it is a physical, allergic reaction or an emotional, guilt-filled reaction it is up to you to learn how to avoid toxic foods. If you get super stressed about eating sugar, either choose to not eat sugar, or choose to eat it and enjoy it! The stress you experience from the guilt of eating foods you perceive as "bad" is actually worse for you than the food itself! Stress causes more disease than any particular food. Your mission, for health and happiness, is to figure out your trigger foods and decide to eliminate them without regret or enjoy them fully without remorse. Food is good when it fuels your body and your soul." states Carolyn Maul, Fitness Expert, Relationship Coach, and Mindset Motivator.
One of the reasons food is so often turned to for emotional comfort is the complex neural mechanisms that signal a reward when certain foods are eaten. [10]
Finding other ways to activate the reward center of your brain when you are triggered can help reduce eating at night.
Daily journaling about what you eat can assist in determining triggers. You should include what is being eaten, the time, the environment, and your emotional state to determine trends over time. [11]
Key Takeaway: Tracking your behavior and identifying those circumstances which trigger eating at night can help break the cycle.
Interval Dining
Eating too much at night may be linked to erratic eating patterns throughout the day.
Planning one's daily eating intervals can help ensure stable blood sugar and ensure you are never overly hungry at night.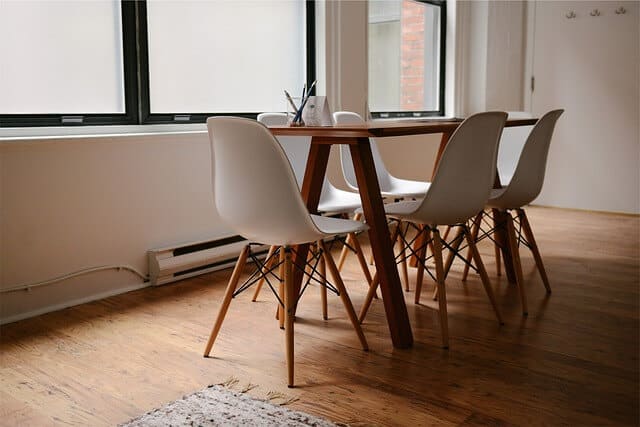 Eating frequently has also been linked to consuming fewer daily calories overall. [12]
When you go for long periods of time it is considered fasting which has been shown to bias the brain for high-calorie foods when there is an opportunity to eat. [13]
Eating regularly throughout the day or using products from Isagenix has been linked to an increased ability to regulate one's food choices.
It is also important to become aware of the portion sizes you are eating whether it is for a meal or a snack as overeating is often a result of being unaware of appropriate portion sizes. [14]
Key Takeaway: Eating meals regularly throughout the day can help prevent extreme hunger that may lead to overeating at night.
Meal Planning
Meal planning can make it much easier to eat regularly throughout the day.
By planning meals and snacks it is possible to prepare for the upcoming week and not find yourself wondering what to eat or being forced to make unhealthy decisions or skip meals.
Keeping healthy snacks, similar to ones offered by It Works! or ones such as fresh fruit, whole grains, and nuts on hand make eating on the go easier and give you better options if you decide to eat at night. [15]
Key Takeaway: Planning and preparing to have healthy meals and snacks available makes it easier to follow a routine, eat regularly, and prevent late night hunger.
Reduce Stress
Stress is a normal part of life and not all stress is bad but long-term stress can have negative health effects. [16]
Heightened levels of stress and anxiety are two of the most common triggers for overeating even when you aren't hungry.
Pleasurable activities and behaviors are a natural way to help reduce stress. Eating is one of the easier ways to accomplish this, so it is important to find other pleasurable actions to turn to reduce eating late at night due to stress. [17]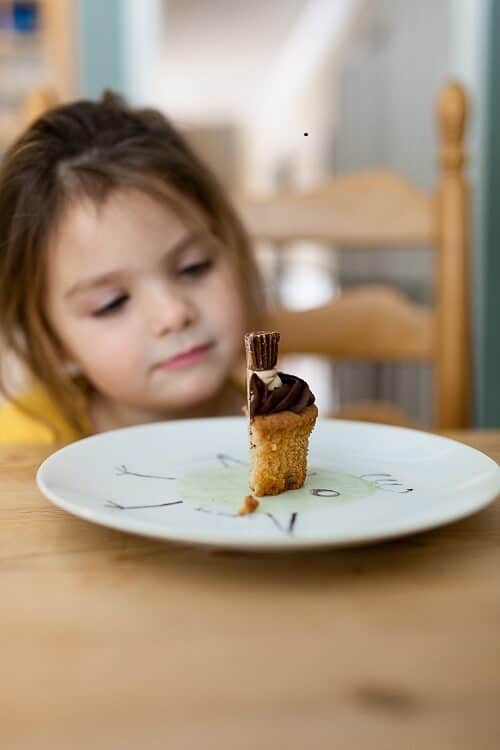 Stress reduction techniques based on mindfulness can also be very effective. These include activities such as yoga, meditation, stretching and focused breathing exercises. [18]
Key Takeaway: Instead of eating to offset stress and anxiety use alternative stress reduction techniques.
Remove Temptation
If you know you are unavoidably tempted by high-fat, salty, or sweet foods at night, remove them from your home entirely.
When unhealthy options are harder to obtain, it is far less likely that you will eat them every night.
Once they have been removed, replace them with healthier options to retrain the reward centers of your brain. [19]
Key Takeaway: Removing unhealthy food choices from home makes it logistically more difficult to overindulge at night. Final Thoughts
Eating late at night has been linked to increased caloric daily totals that can lead to weight gain.
If late night eating is an issue for you, try some of the suggestions listed above to change your behavior.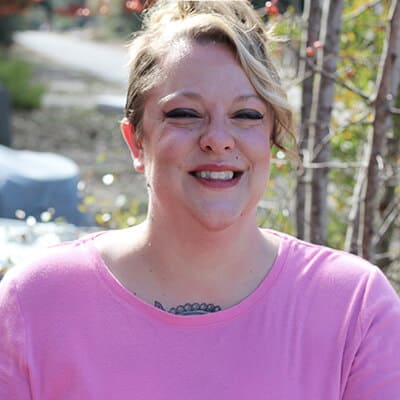 About the Author:Summer Banks, Director of Content at Dietspotlight, has researched over 5000 weight-loss programs, pills, shakes and diet plans. Previously, she managed 15 supplement brands, worked with doctors specializing in weight loss and completed coursework in nutrition at Stanford University. full bio.